It is almost time to plan for the upcoming holidays. Christmas and New Years is a special time of the year when a holiday with the family in a wintry locale or a tropical paradise is enough to warm the cockles of the heart. While there are year-round destinations we can't get enough of, the end of the year holiday holds a special meaning to each of us. It means the place of choice has wider spaces for relaxation of the family, has tons of walking and cycling trails, a pub in the vicinity, sprawling lounge spaces where all of you can wind up before a crackling fire and enjoy some hearty laughs or an intimate breakfast.
There can be an entire checklist of things you can prepare before zeroing in on your destination. But if you are a biggish group and want a mix of entertainment and isolation on your holiday, it's time to give your folks this ready-reckoner.
We help you sift through some scenic, cozy Christmas-New Year getaways from around the world that will beautifully accommodate your motley crew.
1. Transylvania, Romania
The enigma of the Carpathian Mountains, the train rides over the Danube that straddles several cities in Europe, the charm of Medieval towns and finally tracing the footsteps of Jonathan Harker before he landed at Castle Dracula. The old-world towns of Brasov, Sighisoara, their cobbled streets, the stone castles and churches, bare-limbed trees precariously balancing flakes of winter snow, and those stuffy inns that specialize in hot broths and traditional Romanian offerings, usually loaded with garlic, vinegar, egg yolk, chilies and sour cream. Aside from some fascinating churches and public buildings, the aura of Transylvania is other-worldly. And that isn't entirely because of Bram Stroker and his masterpiece Dracula!
2. Andalucia, Spain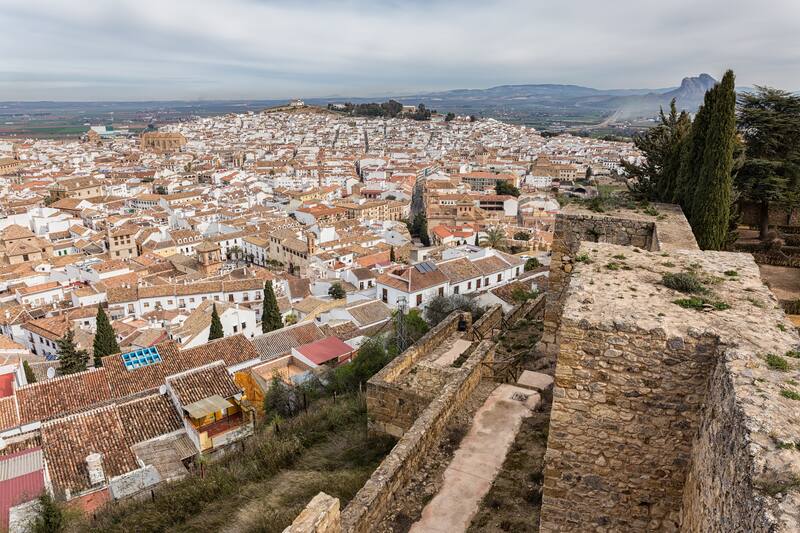 Spain's southern coast, known for its white villages, and not to mention its rich Moorish past whose testimony still lies in the intricate architecture of Granada's Alhambra Palace and in landmarks such as Seville's Alcazar Castle, is a huge respite from the tourist-heavy Barcelona. Andalucia will offer you that space and laid-back charm which you most crave for when holidaying with your folks. The land of bullfights, of the Flamenco guitar, of sun-dappled coastline, of stucco-based architecture and a cuisine that is influenced by North Africa, you have much to explore and take back.
3. Cornwall, England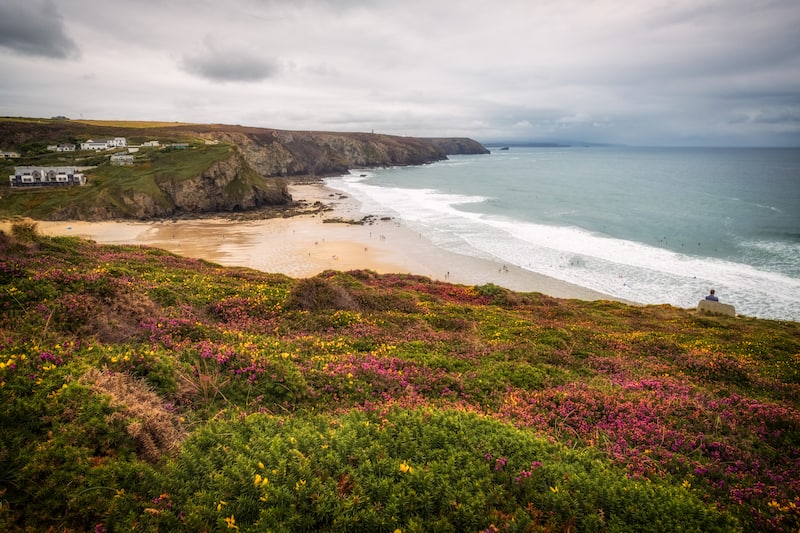 The wind-beaten coastal strip in southwestern England, Cornwall has been romanticized by author Daphne du Maurrier in her works The French Man's Creek and Rebecca. Its azure seas, the burst of blood-red rhododendrons, sculpted buffs and rugged coastline lend this place a dream-like quality. Around Cornwall are a host of service apartments and private cottages offering traditional Cornish hospitality, ample space to ride your bicycle, stop by at a local tavern for some fish and chips and beer, or a café for your evening's dose of tea and scones. The Cornish scones are very buttery, unlike any other you would have had before.
4. Interlaken, Switzerland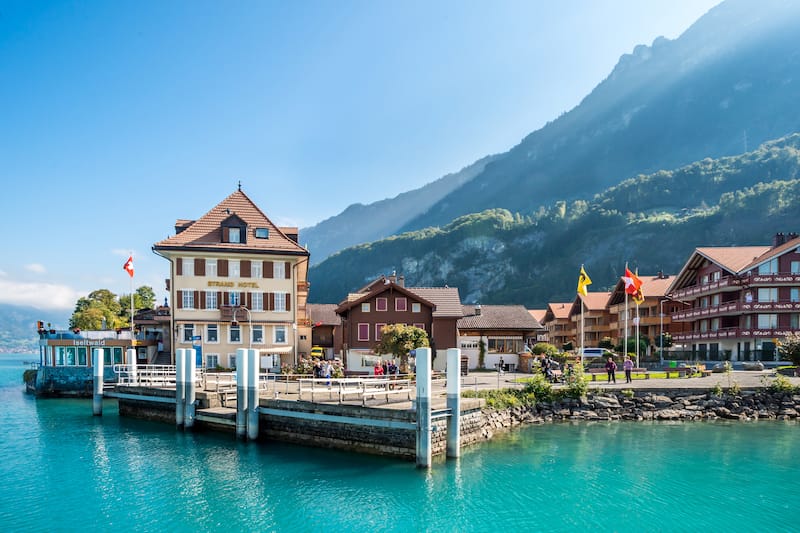 Switzerland's lake district and old-world resort town of timber houses and aquamarine waters of Lakes Brienz and Thun, Interlaken is cradled by snowy Alps, alpine jungles, glistening meadows and skiing trails. There is much to do here than just tick off the usual touristy things. The holiday season brings in plenty of travelers to this serene Swiss town for its glittering Christmas market, popular all across Europe. The festive spirit is beautifully captured by this market that sells everything from delicious winter comfort food, mulled wine, the famous Swiss fondue, chocolates, cheese among other Santa Claus knickknacks. The mood of this market will take you in at once, with delicious aromas wafting from different corners before intermingling with the crisp winter air.
5. New York City, USA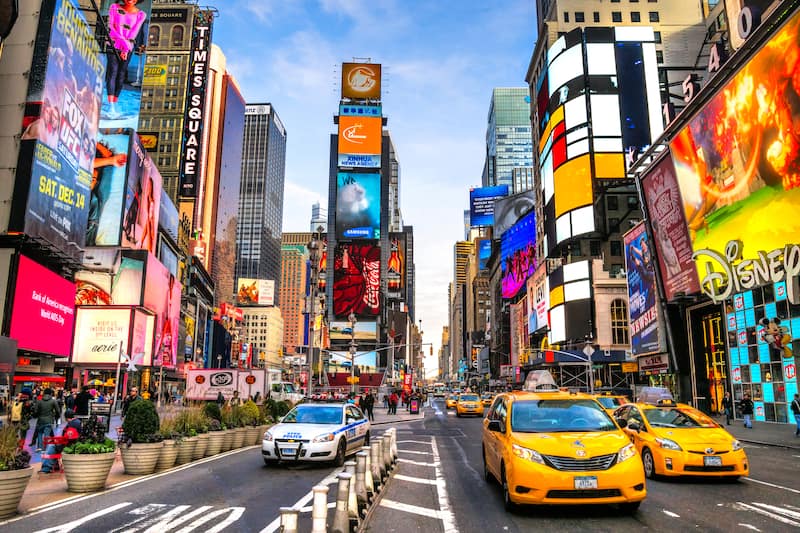 The Big Apple is quite big on Christmas and New Year Celebrations with the party extending to every tiny quarter. Little wonder it can get really busy with tourists as the entire city looks like an exhibition of lights with delish menus at restaurants and bars, musical events planned around sundown and the overall party mood setting the stage for the celebrations. Don't miss the gigantic, glittery Christmas tree at the Rockefeller Center, look up the elaborate decorations on the Fifth Avenue, view the Christmas lights in Brooklyn's Dyker Heights before you end up at the Times Square's ball drop party.
6. Hanoi, Vietnam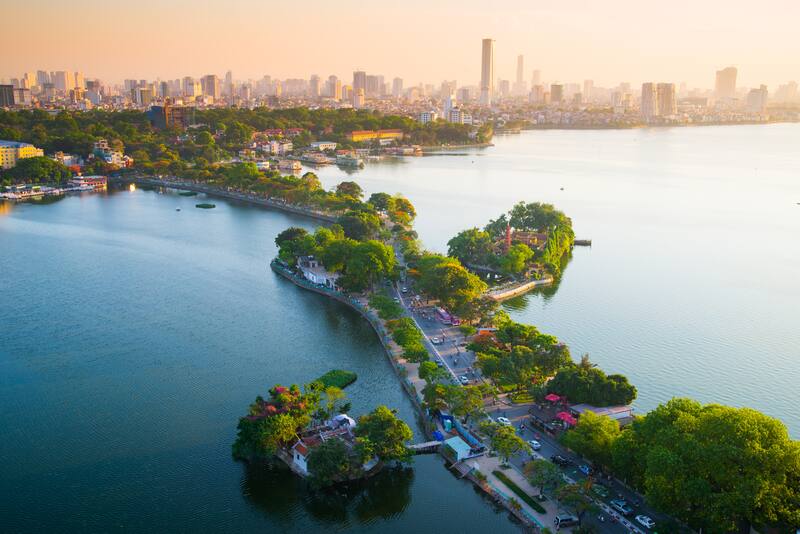 The verve of Vietnam's capital city is unprecedented – all the more if it is a weekend and even better if the day happens to be a Christmas or New Year's Eve. The old quarters of this northern Vietnamese city transforms into a party haven where the streets are open to thoroughfare until the small hours, where musical performances take place on the very walkways – the locals bring their own musical instruments and play it as they walk about, the street food stalls sprawl on the streets and offer the freshest of crabs and octopus, to the hot and steaming beef Pho. Don't miss out the celebrations around Hanoi's oldest St. Joseph's Cathedral lit up in a myriad hues, or simply sit by the Hoan Kiem Lake and watch its wooden painted red bridge glisten in the evening lights.
There are many things to do in Hanoi City. 
So, what kind of a getaway do you have in mind for the year-end?