From local tuk tuk to planes that take you to remote regions, transportation in Laos offers a variety of options that will add more wonder to your trip.
Tuk tuk
The cycling taxis in Laos are most commonly known as tuk tuks, and they're a great way to get around in some of the more built-up centres such as Vientiane and Luang Prabang. If you want a mini-tour, you can do interesting loops in both places to take in a lot of the local sights.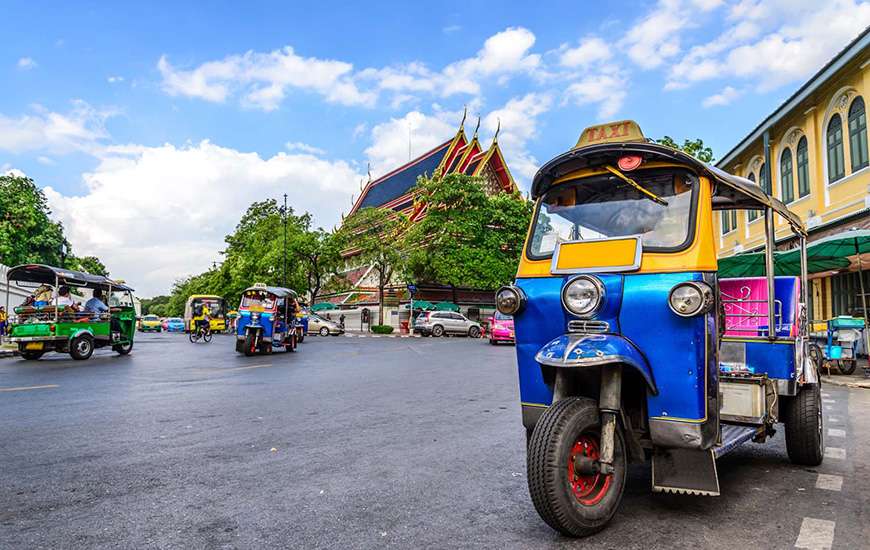 Car and minibus
When travelling with Mr Linh's Adventures, we'll use various options for transportation in Laos to help you get the very best out of your trip. As we only travel with small or private groups, this will often be by car or a small people-carrier. In particular, this is a great way to reach places like Van Vieng, a former battlefield with its mysteriously abandoned runway. It's also a great way to visit Laos localities a little further off-the-beaten-track, such as Ban Xang Khong – a traditional village known for hand-weaving.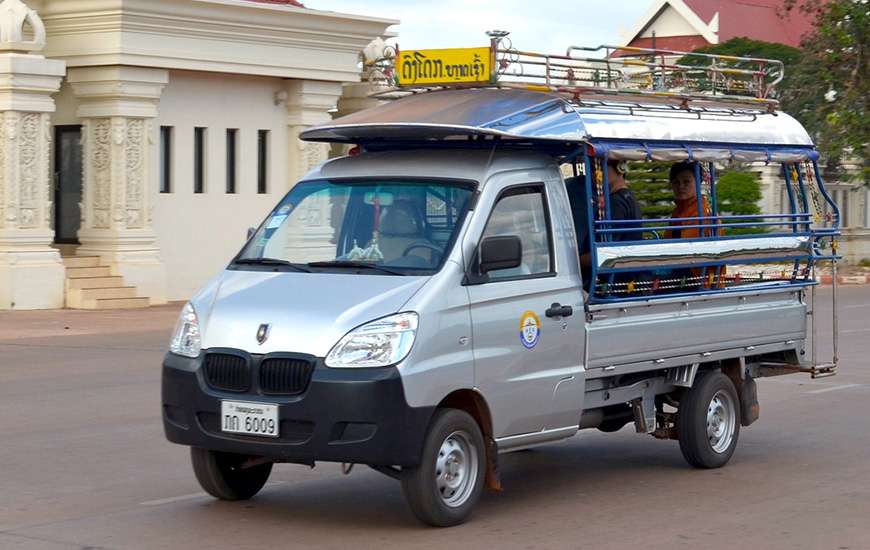 Plane
Some parts of Laos are only accessible via incredibly winding roads that can take a long time when travelling between the extremities of the country. Some local plane services exist to help you make more of your time in each place. One of these services flies between Vientiane and Pakse – perfect if you want to visit bubbling waterfalls, rich agricultural land when cardamom is grown, and small communities that would be otherwise unreachable.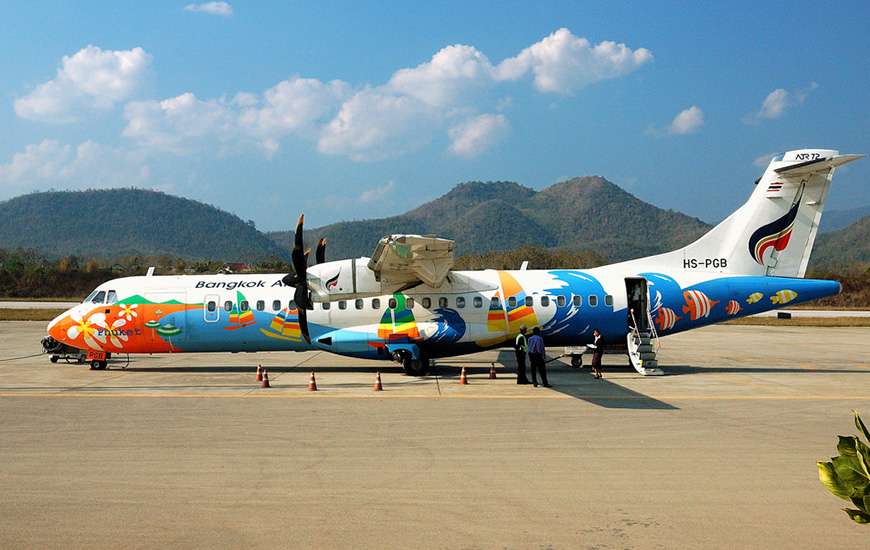 Boat
Laos may be a landlocked country, but thanks to the majestic Mekong River running through the country, there are plenty of opportunities to get out on a boat. In particular, it's highly recommended to take a boat up the Mekong and Ou rivers past traditional villages to reach the Pak Ou cave, filled with hundreds of mini Buddhas.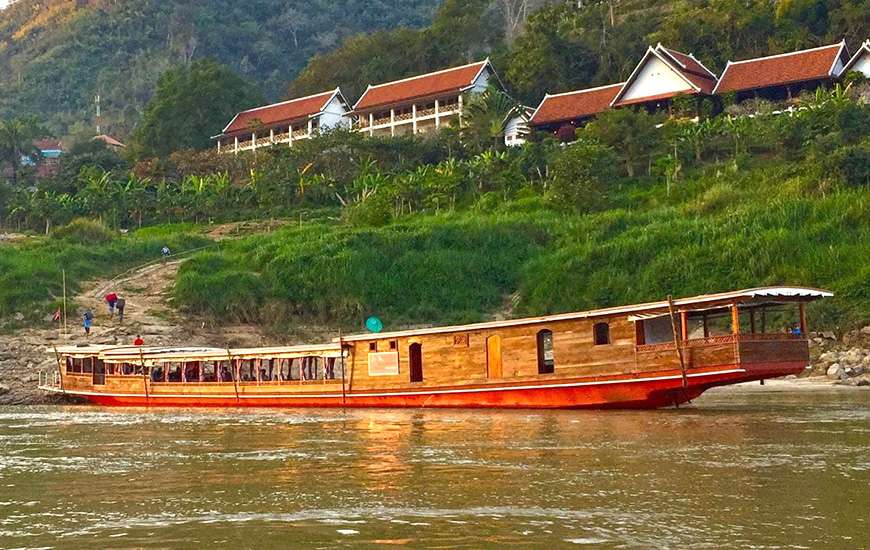 On foot
Often, there's no better way to explore a place than to get around under your own steam. Walk along the banks of the Mekong River in Vientiane, wander amid the Plain of Jars with its mysterious collection of 250 jars, and walk the 328 steps up Phousi Hill for a panoramic view of Luang Prabang.